4F Tohoku Medical Megabank Building
Tohoku University
2-1 Seiryo-machi, Aoba-ku, Sendai, Miyagi, JAPAN 980-8573
Tel:+81-22-273-6051 Fax:+81-22-274-5938
≪How to Access≫
●Sendai City Bus
From JR Sendai Stn. West Exit Bus Pool No. 9, 10,
Get on a bus for "Daigaku Byoin Keiyu"(大学病院経由) or "Kotsukyoku Daigaku Byoin Mae(交通局大学病院前)." (about 20 min, ¥180)
Sendai CIty Transportation Bureau
●Sendai City Subway

Take a subway for "Izumi Chuo", and get off the subway at "Kitayobancho" Stn. (About 5 min., ¥200)
From North 2 Exit, 15 min on foot to Hachiman.
Sendai CIty Transportation Bureau
●Taxi
From JR Sendai Stn. Taxi Pool
Ask for "Tohoku Daigaku Igakubu, Seiryo-chiku (Tohoku University School of Medicine, Seiryo area)."
(About 10 min. about ¥1,600)
*Times will vary based on traffic conditions.
<4F MAP>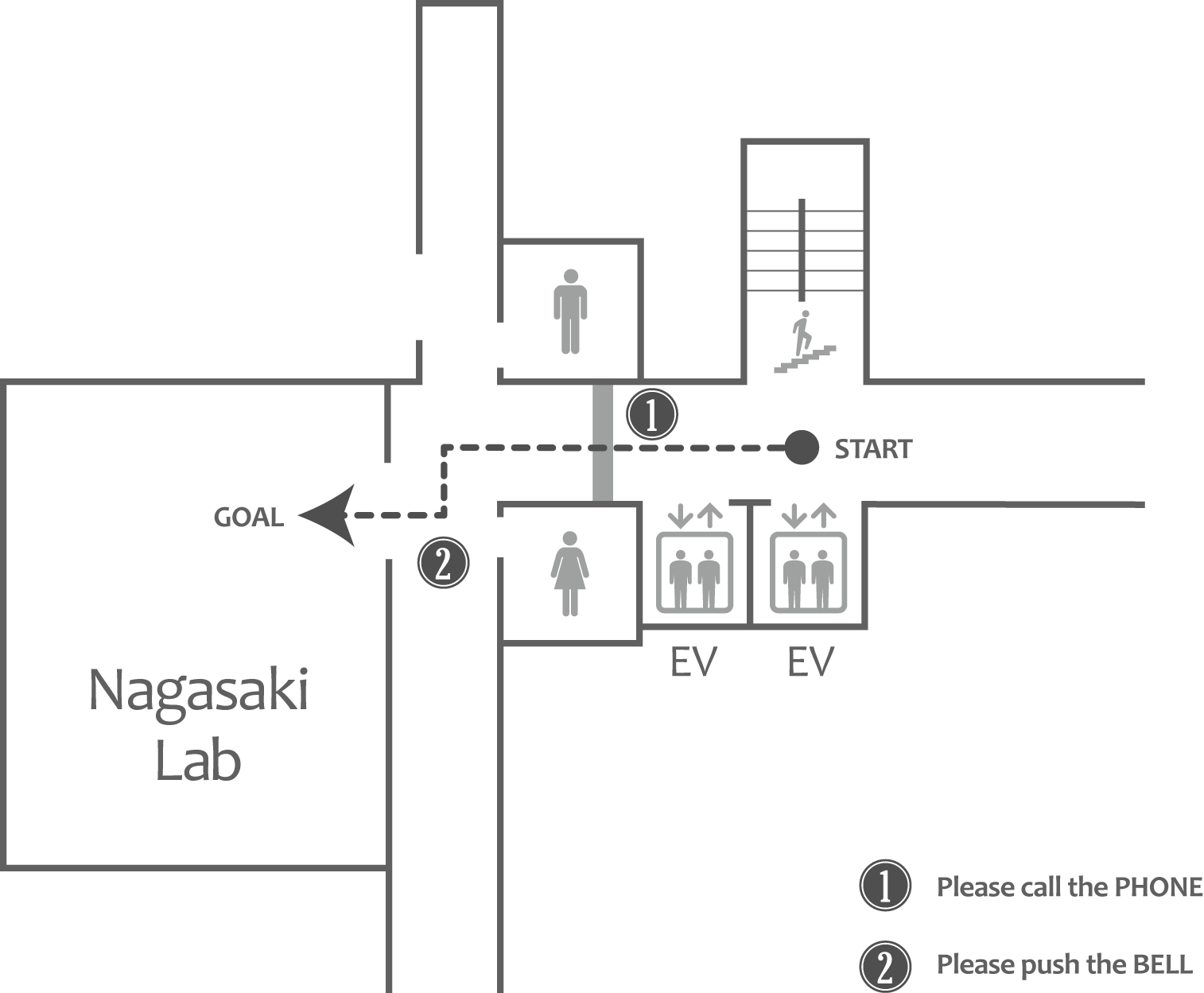 Please enter through Tohoku Medical Megabank's main entrance, from there take an elevator up to the 4th floor. As you reach the 4th floor exit to the left. Due to our lab being a secure area, please use the telephone located at the entrance.
From Sendai station to our campus
Please see link below.
http://www.med.tohoku.ac.jp/english/access/